The Center's physicians discuss the likelihood of the treatment's success with prospective IVF patients in great detail. These discussions center on the patient's clinical history, physical exam and blood test results, and are intended to help patients make an informed decision before proceeding with treatment. Each patient's IVF cycle protocol is tailored to her circumstances, in line with CRM's commitment to personalized medicine. We encourage you to contact a CRM physician's office to schedule a consultation.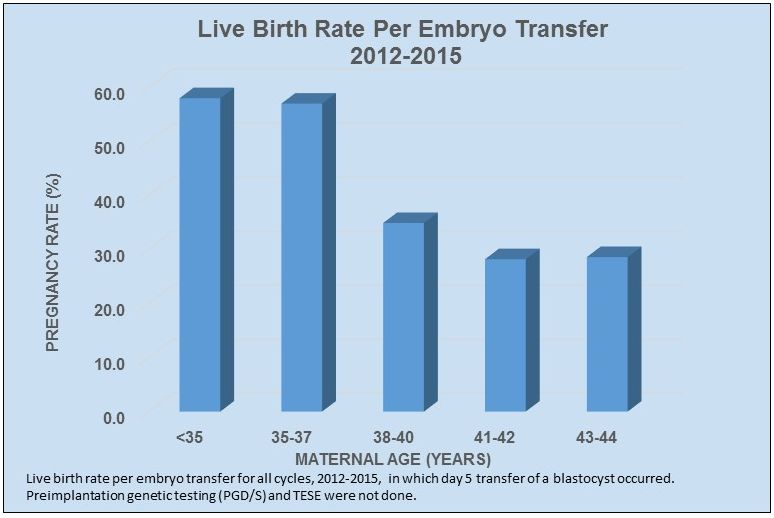 Rates in Context
Per SART, "[c]omparison of clinic success rates may not be meaningful because patient medical characteristics and treatment approaches vary from clinic to clinic." As a tertiary referral center, CRM treats a large proportion of patients who are older, have cycled elsewhere without success or have complex reproductive conditions. CRM encourages patients considering fertility treatments to use outcome data as only one point of reference as they gather information about their treatment options.
Fertility preservation
As the chart above suggests, maternal age is perhaps the single most important factor in IVF cycle outcomes. CRM's fertility preservation services (egg and embryo freezing) are available for women and couples who plan to have children later in life or who need medical treatment that may compromise their fertility.