Helping patients manage the emotions and stress that sometimes arise during fertility treatments is central to CRM's emphasis on holistic, individualized patient care.
The Center's clinical psychologists are specialists available to counsel individuals and couples. They also evaluate women interested in donating eggs and lead CRM's support groups.
********
Free Webinars and Support Groups for coping with COVID-19
If you find yourself feeling anxious, fearful, and out of control, this is an entirely normal response to a highly unusual crisis. It's common to play out worst case scenarios in our mind related to your future health and fertility. With treatment cycle cancelations/postponements and the reminders to practice "social distancing" you may feel there's widespread uncertainty about the future which can create heightened sensations of fear and panic. The lack of control that comes with periods of instability can lead to feelings of anxiety and despair. The antidote is to create a toolkit of coping strategies to help you get centered and stabilize in these times of uncertainty.
1.) Stress Reduction Strategies:  Dates TBA
 Hosted by  Elizabeth Grill, Psy.D.
Link to Patient Handout:  https://ivf.org/sites/default/files/covid-19_for_patients_.pdf
2.) Interactive "drop-in" group sessions: Tuesdays and Thursdays are currently full. If you are interested in adding your name to a waitlist, please contact Dee Svedberg at adg2011@med.cornell.edu. 
Hosted by  Laura Josephs, Ph.D.
To schedule an appointment with any Psych Services Provider, please email Savannah Irizarry- Santiago smi2003@med.cornell.edu. 
Be well!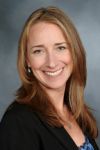 Associate Professor of Psychology in Clinical Obstetrics and Gynecology and Clinical Reproductive Medicine
Assistant Professor of Psychology in Clinical Psychiatry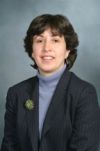 Consulting Psychologist
Clinical Assistant Professor of Psychology in Psychiatry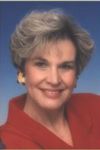 Associate Professor of Psychology in Clinical Obstetrics and Gynecology and Clinical Reproductive Medicine
Associate Professor of Psychology in Clinical Psychiatry
Professional Associate, NewYork-Presbyterian Hospital