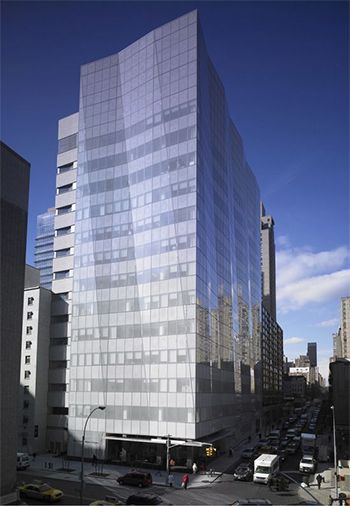 Opened in 2007, the Ronald O. Perelman and Claudia Cohen Center for Reproductive Medicine (CRM) is a state-of-the-art reproductive medical facility offering the latest fertility treatments and services. CRM is the Department of Reproductive Medicine within Weill Cornell Medicine, and also brings to patients the superior resources and capabilities of one the best teaching and research hospitals in the world, NewYork-Presbyterian. 
Located on the 6th floor of the Weill Greenberg Center (70th Street and York Avenue) on Manhattan's Upper East Side, CRM's main office is a convenient destination for patients from New York City, New Jersey and Connecticut. The Center's proximity to major airports also makes it easy for patients from across the United States and around the world to reach us.
For added convenience, CRM operates satellite offices in Brooklyn, Lower Manhattan, and Westchester County, as well as on the Upper East Side and on Long Island in Garden City and in Southampton.